CONCERT and GOURMET DINER with the guest of honor –
conductor Maris Sirmais
Saturday, September 29th, 2018
at Rumene Manor
At the HOTEL BERGS private countryside residence within the Latvia's centenary celebration we offer you a unique opportunity to meet Chief Conductor of the Latvian Song and Dance Festival and Artistic Director and Chief Conductor of The State Choir "Latvija" Maris Sirmais.
During the evening you will hear performance of choir music from the State Choir "Latvija" written by Latvian composers.
After the concert program, the Executive Chef Oskars Cimdars will be serving a gourmet 7-course dinner with specially selected wines.
Ticket price for one person € 160.00 (including selected wines)
Ticket price for one person € 115.00 (excluding selected wines)

Ticket price for two people, including overnight stay and breakfast:
Garden house apartment - € 570.00
Historical Stable house two-level apartment - € 670.00
Romantic apartment in the main house - € 670.00
Two-level suite in the main house - € 770.00
Master apartment in the main house – € 1820.00

Dress code: smart casual
Transportation services can be provided upon request.
For additional information, and to respond by e-mail rumene@hotelbergs.lv or tel.: +371 67770960
In cooperation with: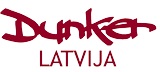 The Archive:
Gourmet Dinner with guest of honour Andrejs Osokins, May 20th, 2017
Gourmet Dinner with guest of honour Rezija Kalnina, October 29th, 2016
Gourmet Dinner with guest of honour Eriks Eshenvalds, April 30th, 2016
Gourmet Dinner with guest of honour Daniil Bulayev, October 31st, 2015
Gourmet Dinner with guest of honour Rēzija Kalniņa, May 23rd, 2015
Gourmet Dinner with guest of honour Inga Kalna, November 8th, 2014
Gourmet Dinner with guest of honour Vestard Shimkus, May 24th, 2014
Gourmet Dinner with guests of honour Ksenija Sidorova and Artūrs Maskats, March 16th, 2013
The first Gourmet Dinner with guest of honour Gundars Āboliņš, April 27th, 2012