Main House
The Main Manor House features elegant dining rooms, sitting rooms and a breathtaking show kitchen. The Main Manor House has one large master suite with a private terrace and breathtaking views of the park and lake, two split-level suites and two cozy attic rooms. It is ideal for larger families or groups of friends and comfortably sleeps up to 10 adults or, with additional beds, up to 16 adults.

The Main Manor House is only accessible to those guests who have booked it.

MASTER APARTMENT
The most exclusive is spacious two-storey Master Apartment: 60 square meters bedroom with huge Meridiani bed, glazed tile fireplace, living room (64 square meters) has own terrace (52 square meters) with a view to lake, office on 2nd floor, own steam room in marble bathroom (20 square meters) and many other amenities. Master Apartment is romantic and luxurious place to spend your memorable vacation.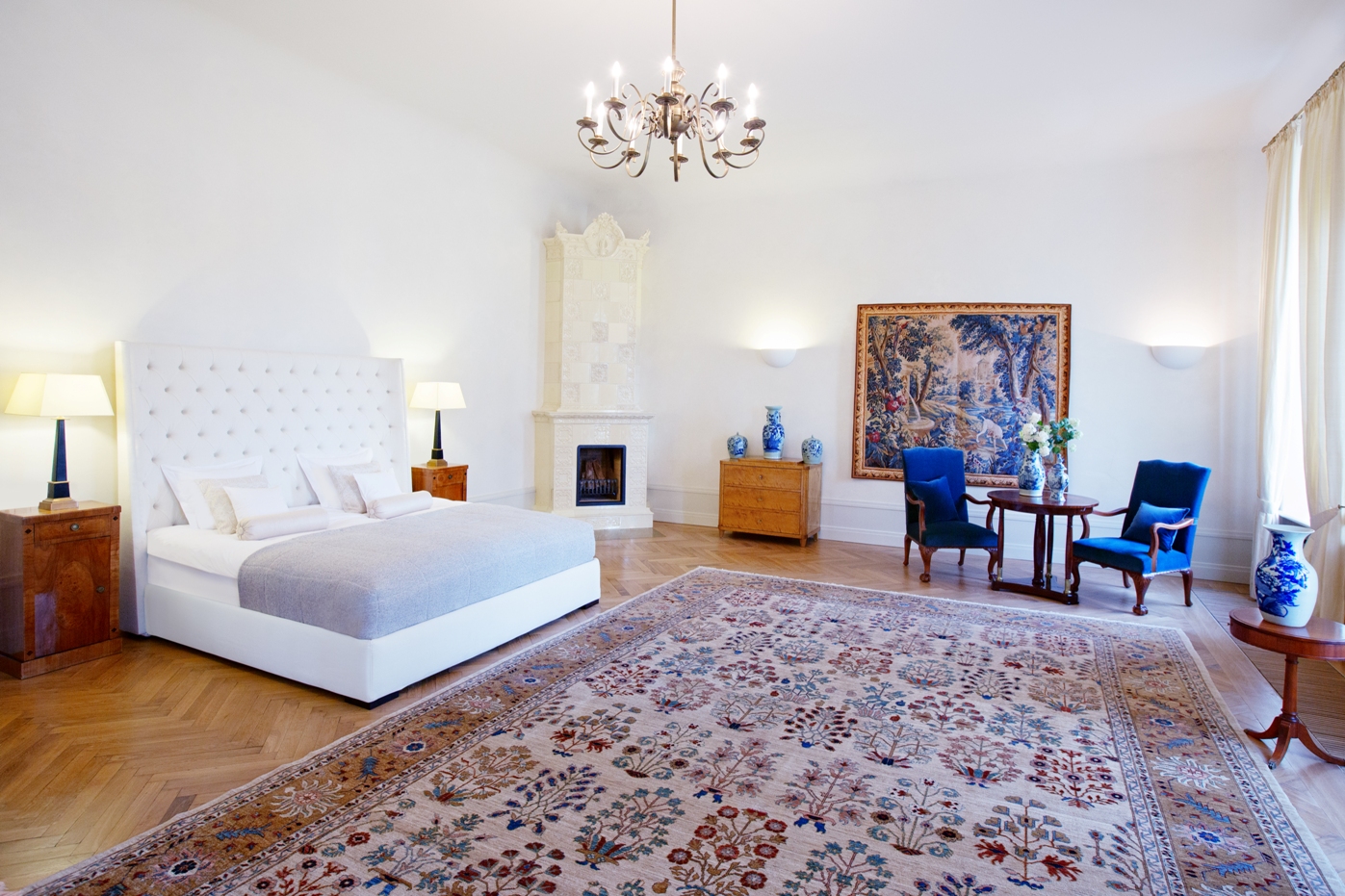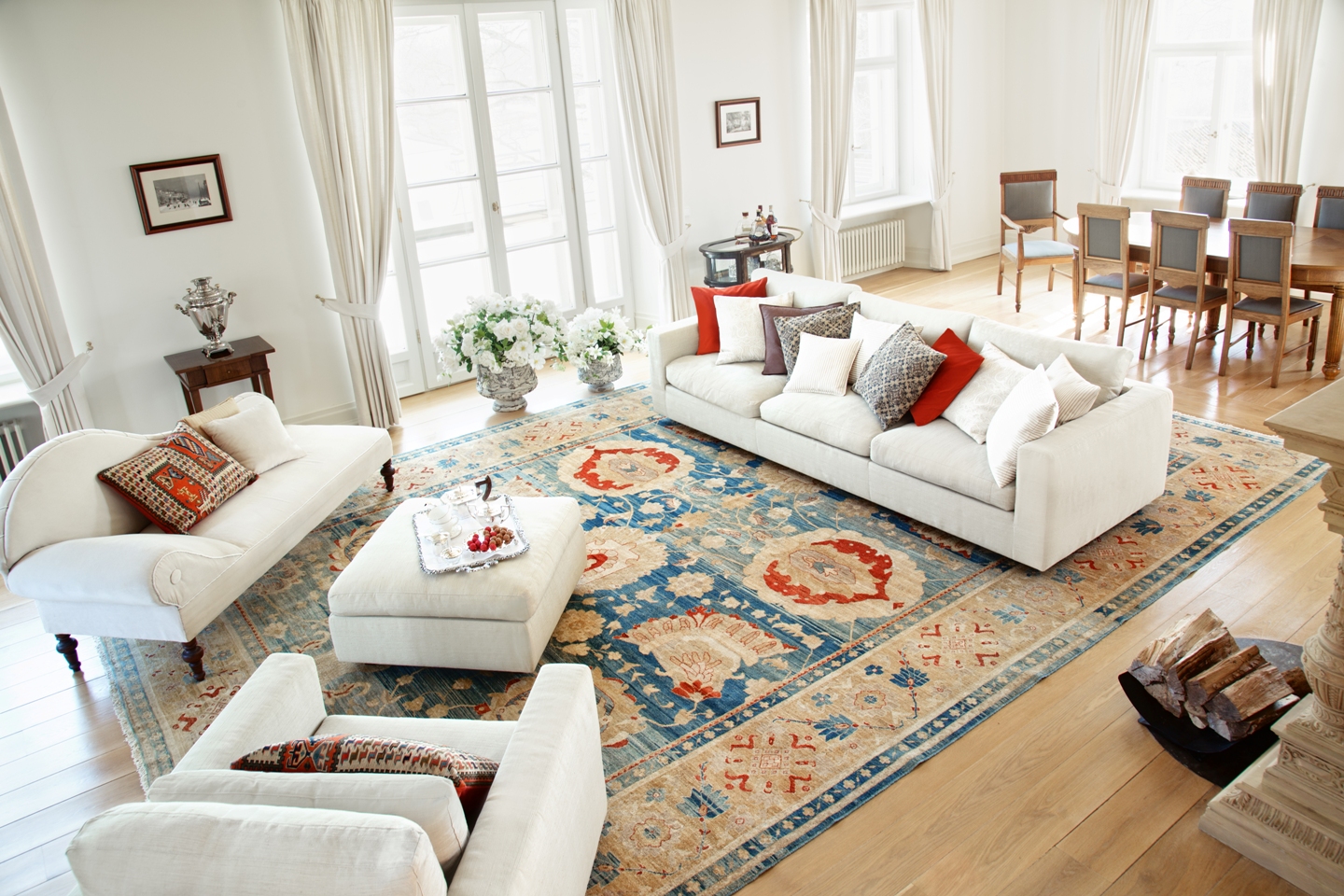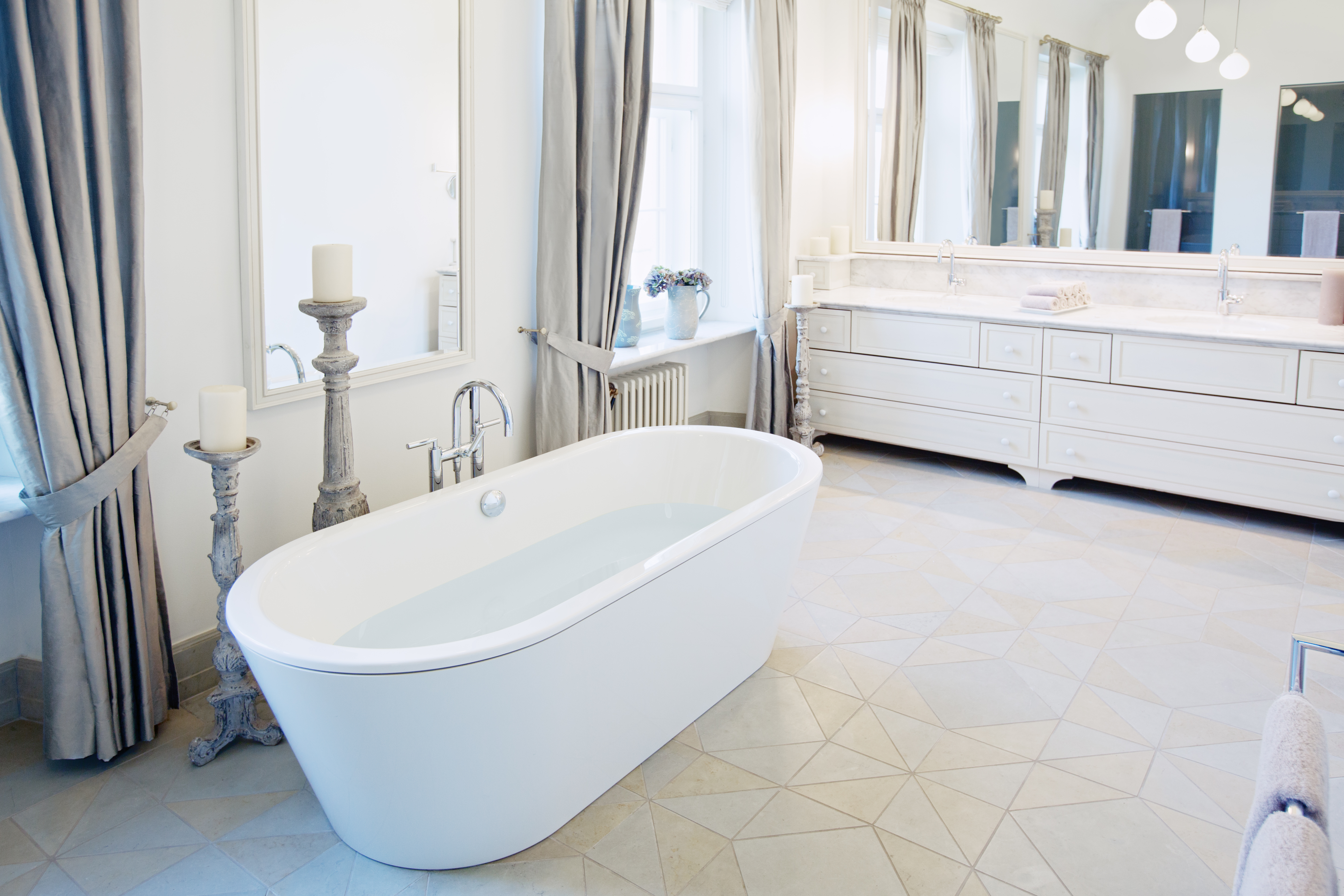 TWO-LEVEL APARTMENTS
Two luxurious two-level apartments are located on the upper floors of the left side of the manor house. Each apartment covers 80 square meters and provides guests with an especially relaxing atmosphere. Both apartments have oak flooring and ornate wool carpets. The first-floor living spaces feature comfortable couches upholstered in natural Thai silk and a cast-iron stove for a rustic touch. Light-colored pine steps lead up to the white bedroom, which is furnished with antique chests and wardrobes. The wooden framework and beams of the house form part of the décor and the special lighting create a pleasant atmosphere.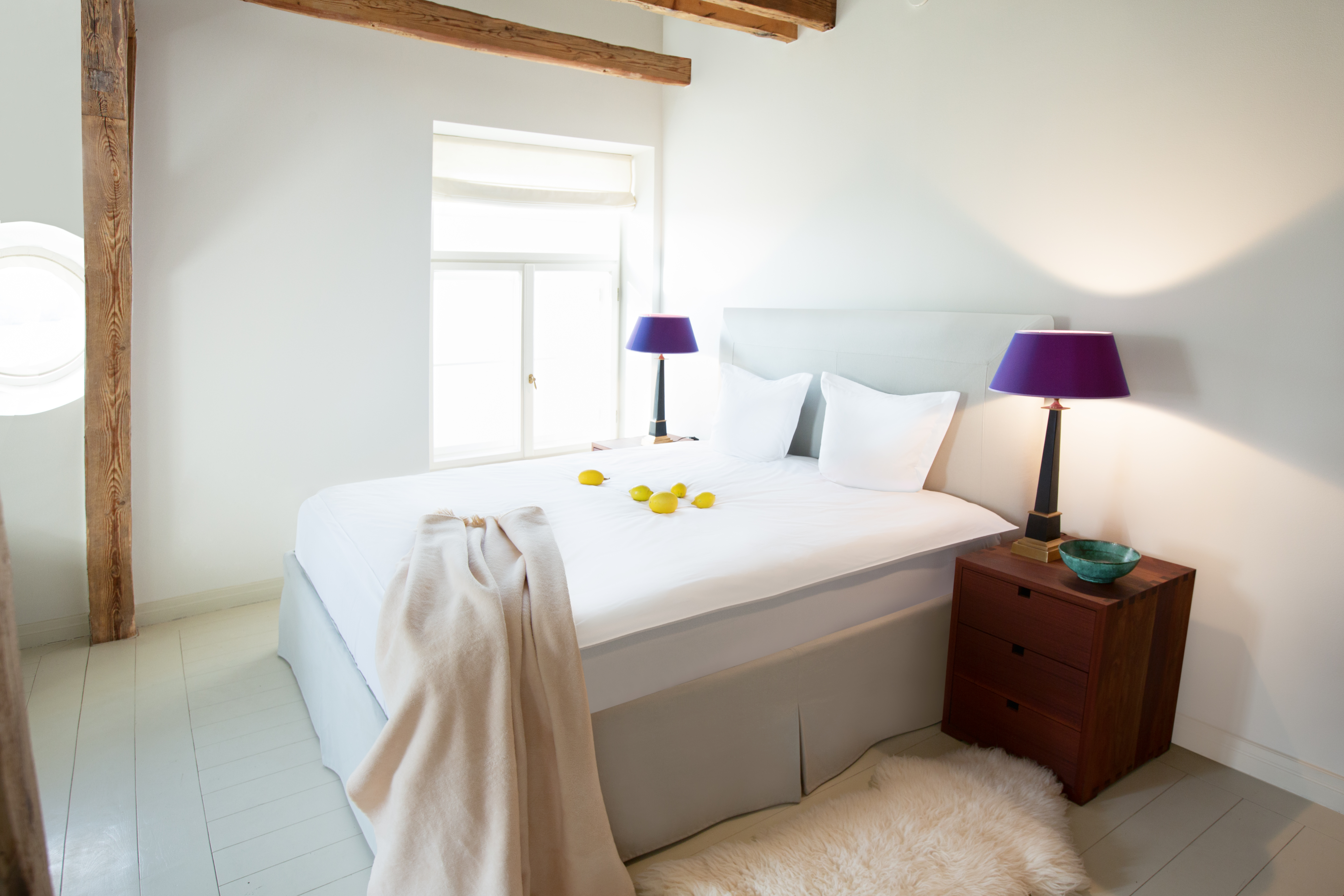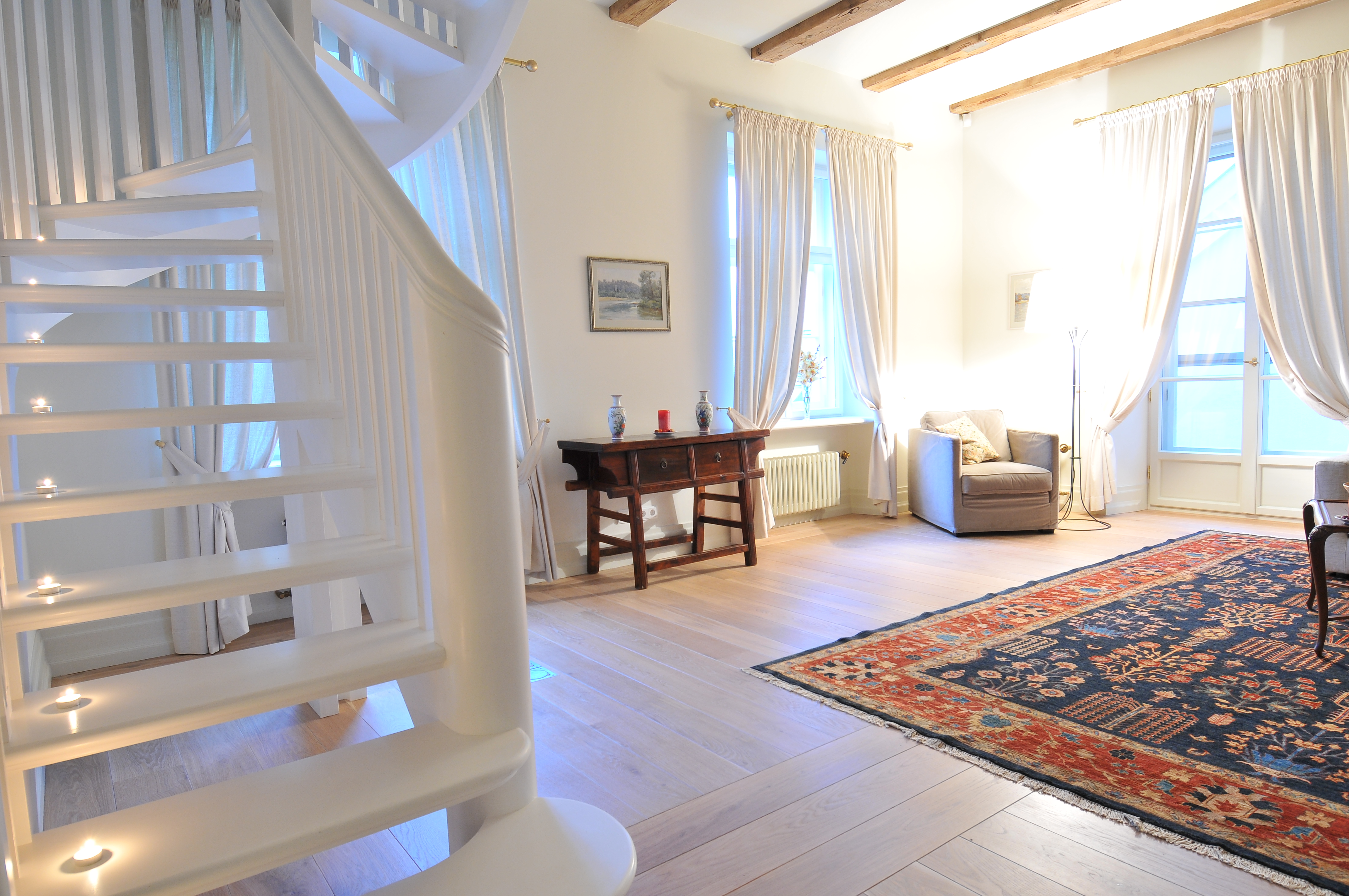 ROMANTIC SUITE
Two elegant and comfortable mansard Apartments on the 3rd floor (each 62 square meters) are completed with wide bedroom, cozy Orizzonti bed and ceiling windows for a romantic view on the starlit sky.